A delightfully mystical and intriguing blend of distinctive herbs and spices infused with pure Canadian Maple Syrup, that will excite your senses and entice your palate.
AMERABLE's unique flavor starts from our special extract of select aromatic herbs, spices and fruits.
Pure Canadian maple syrup produced in Quebec, world renowned for its' unique taste and excellent quality, is inside every bottle of AMERABLE.
AMERABLE is the result of a convergence of traditions and terroir, resulting in a truly wonderful and unique beverage.
Derived from ancestral amaro recipes from Europe that have been passed down through generations and fueled by a passion for the delicious and beneficial properties of maple syrup, AMERABLE was created for those who like to experience pure delight.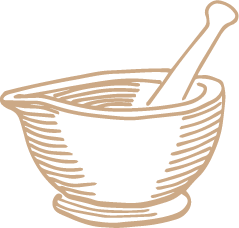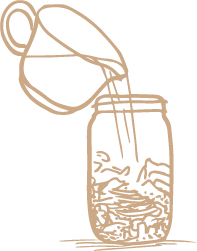 As the process for making AMERABLE stems from artisanal methods, we strive to preserve as much of those methods and traditions as possible, while also utilizing modern technologies to facilitate production and control quality. The result is a truly unique and premium quality Amaro.
AMERABLE tastes like no other Amaro. Its aromatic and woodsy undertones are enhanced and embellished by the sweet and nutty taste of the maple syrup. It will intrigue and tantalize your taste buds from start to finish.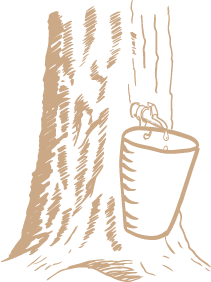 We pronounce it "AH-MAY-RAW-BLE".
Others may say "A-MER-ABLE".
No matter how you say it,
AMERABLE is pure delight in a bottle!